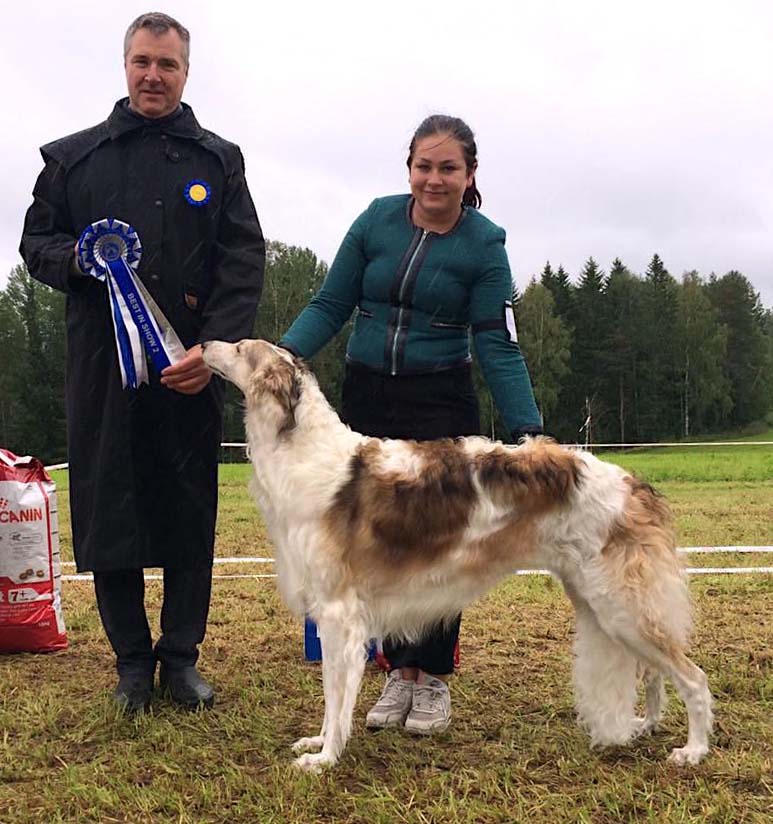 Qalinka BOB & BIS-2 at Sighthound Club show in Bjurholm 2017-08-19
SE NO CH, SE-W 2016
Velikij Qalinka
(5 CACIB)

Born: 10/6 2014

F: Horse and Hound Bellagio at Menigma
M: CIB SE DK FIN DE-VDH CH Velikij Laryssa


(Lives with Amanda-Cecilia Wennström (Knl Gordienko), in Hakkas, SE)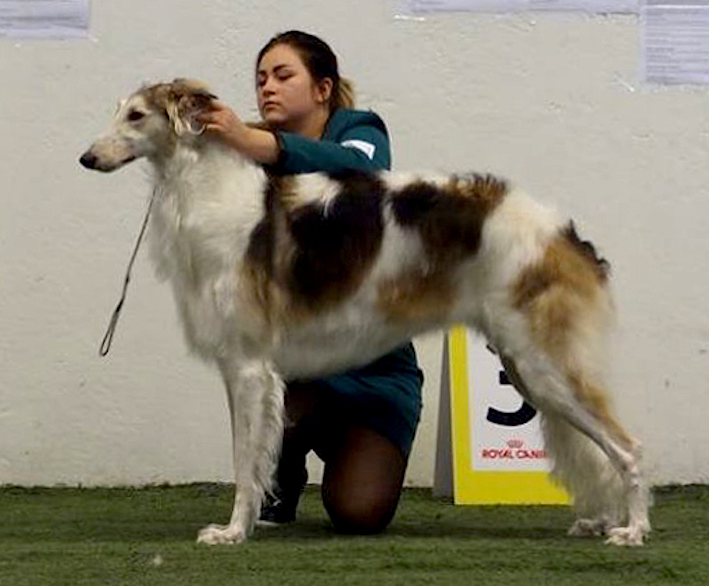 Qalinka winning her 2nd SE-CAC 19/3 2016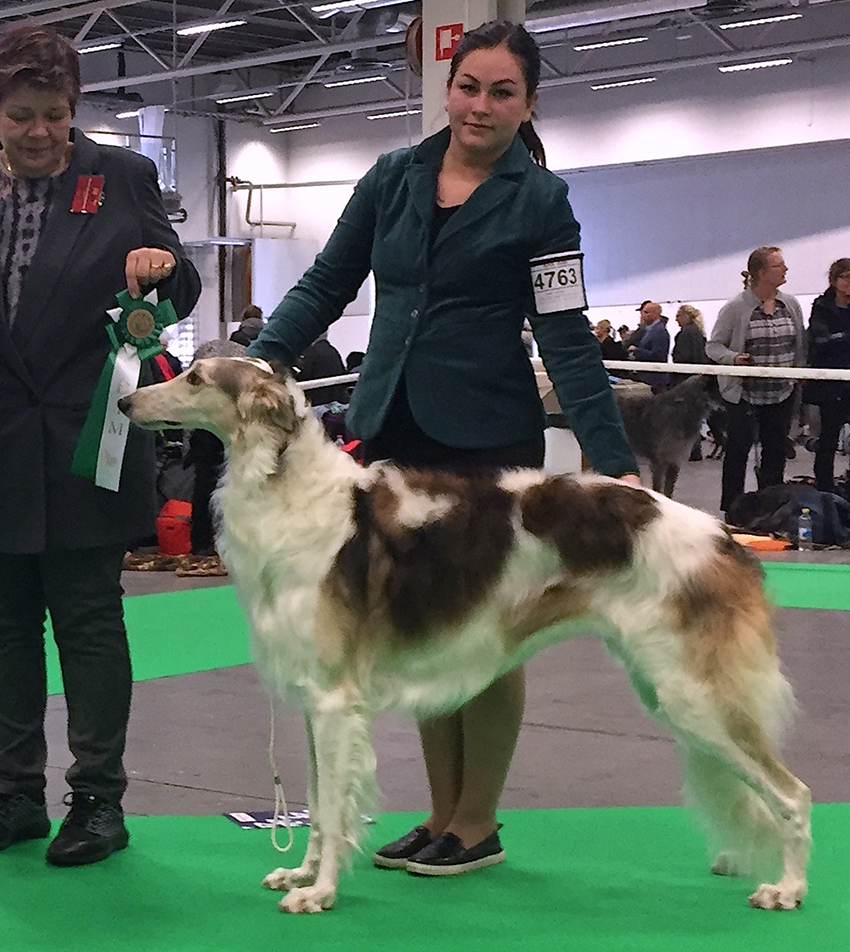 Velikij Qalinka, Best Female, BOS, CACIB & Swedish Winner 2016 at "Big" Stockholm show!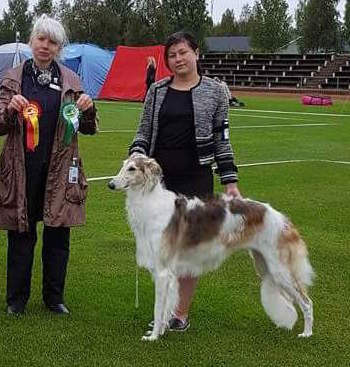 Velikij Qalinka, Best Female & BOS at SKK National show in Overkalix 2016-08-14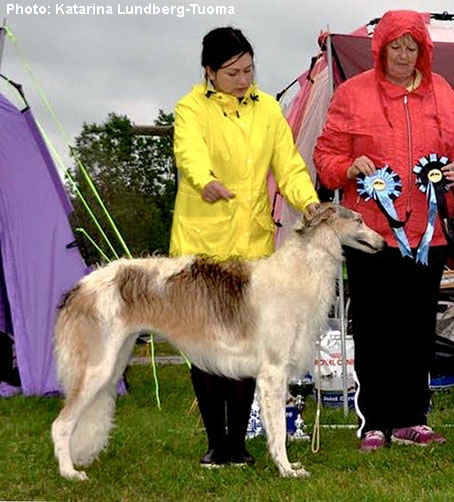 16-07-02 + 03
Velikij Qalinka BB-2 and BIS-Open at the Swedish Borzoi Club show in Gällivare!
In pouring rain!
+ BB-3 with R-CAC & R-CACIB at SKK INT in Gällivare on Sunday!
BIG CONGRATS to Amanda-Cecilia!

Qalinka, a bit naked, in July 2015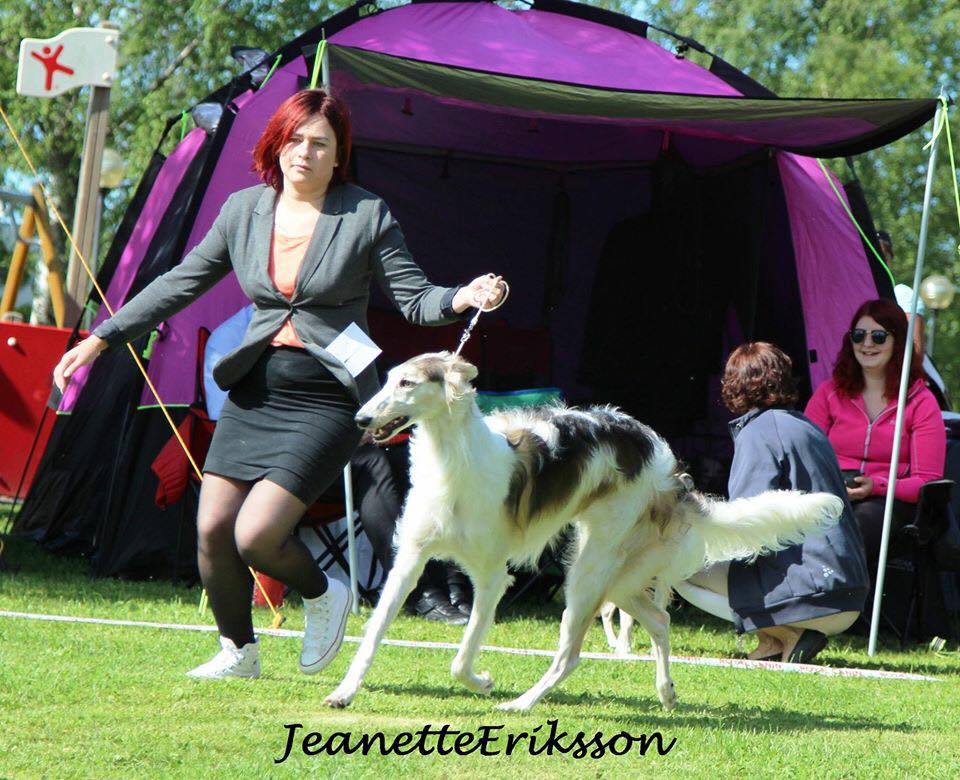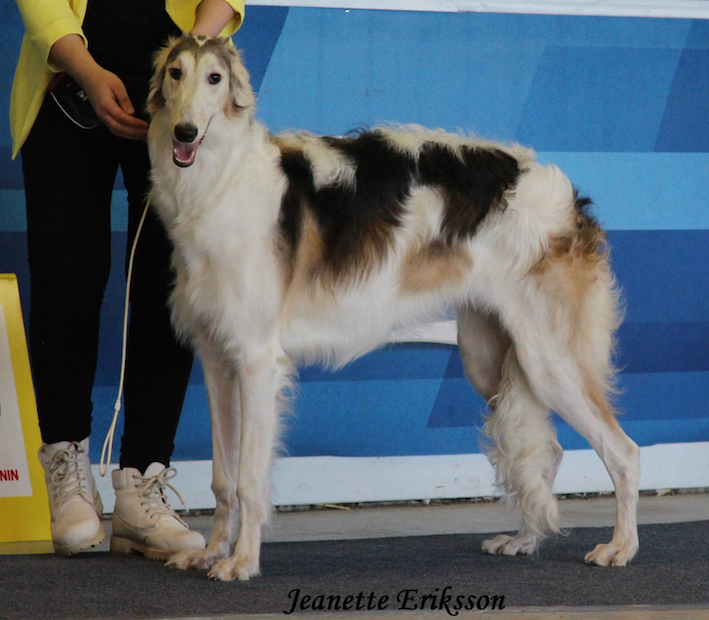 15-03-21
Velikij Qalinka, 9 months old at her first official show, was BOB-junior with Exc. +CQ
and CAC, BB-3 and also Junior-BIS (!) at Swedish Sighthound Club show in Boden today!
BIG CONGRAT'S To Amanda-Cecilia!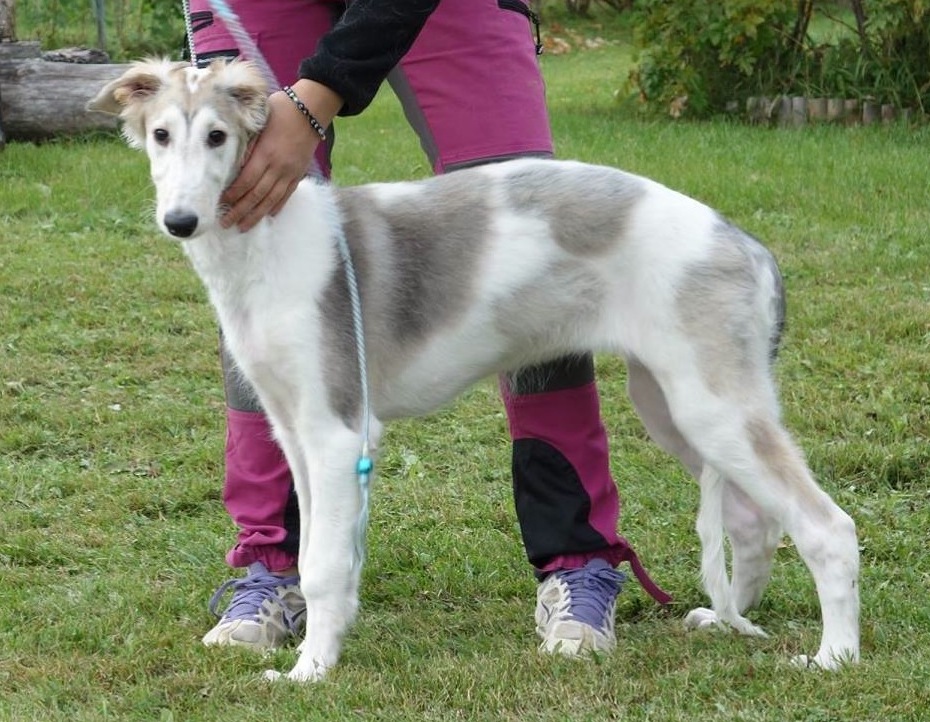 Qalinka, 16 weeks old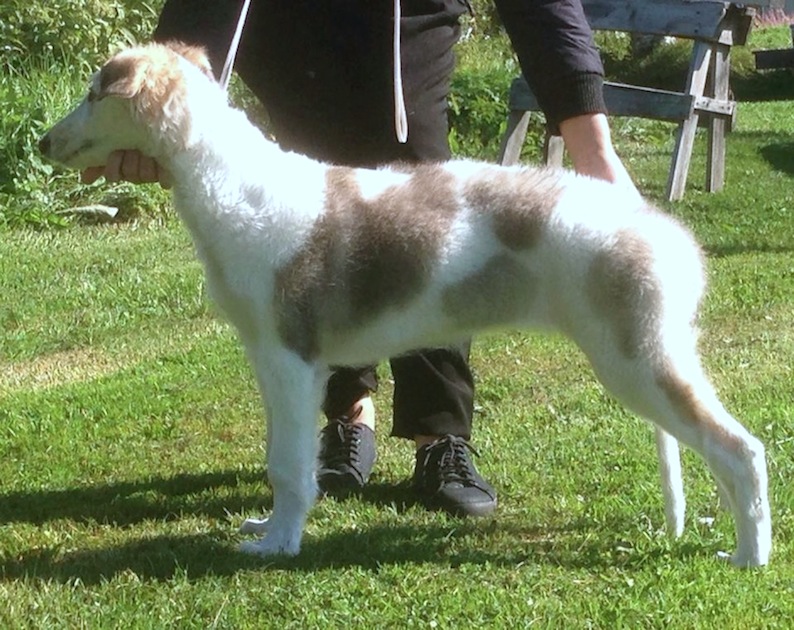 Qalinka, 12 weeks old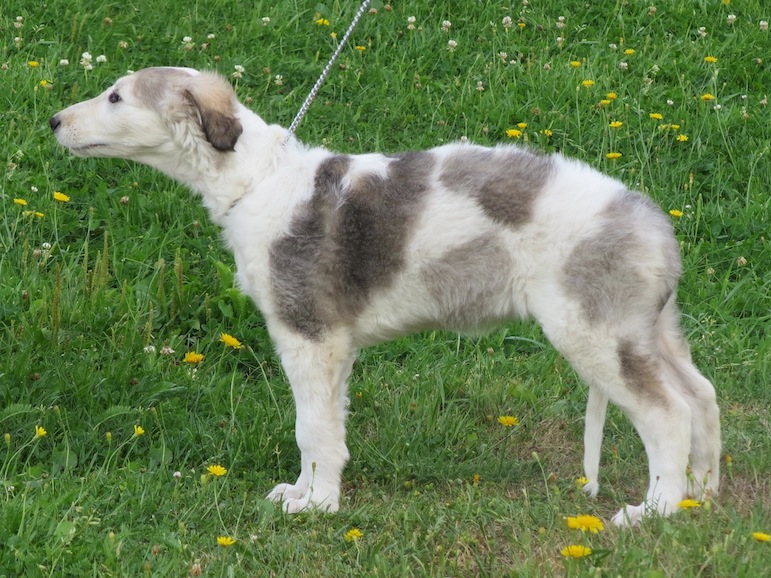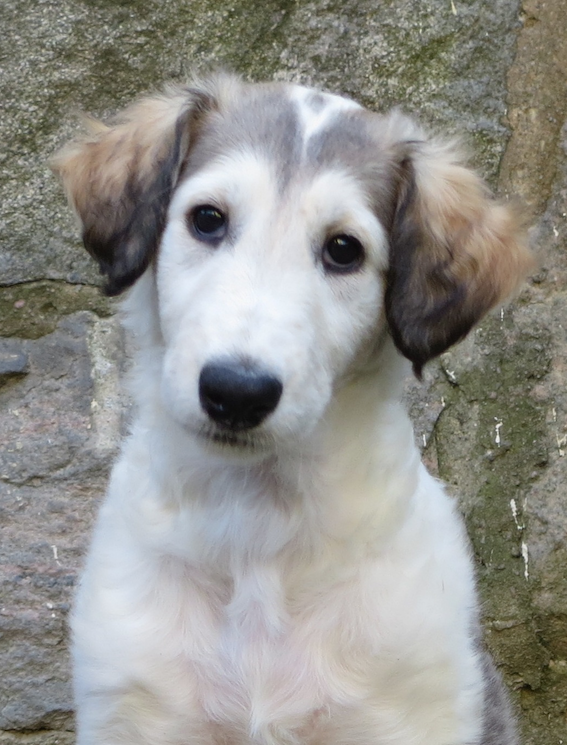 Qalinka, 7 weeks old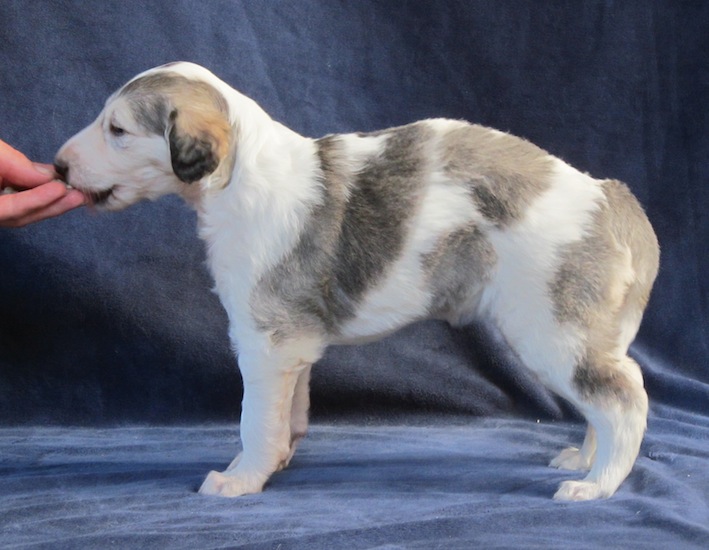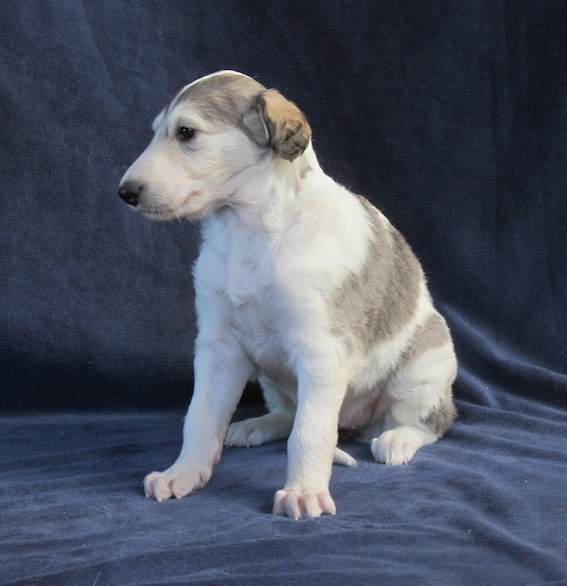 Qalinka, 1 month old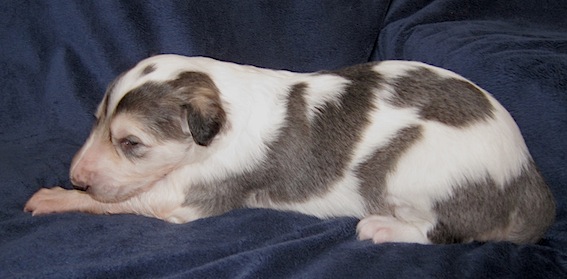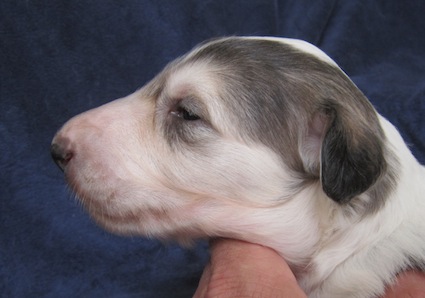 Qalinka, 16 days old